Novalac N1 & N2
Novalac N1 and N2 are the standard formula adapted for feeding infants from 0-6 months (N1) and 6- 12 months (N2) when breastfeeding is not applied or not sufficient.
Novalac 1 closely matches the nutritional profile of breast milk, thus securing optimal growth and better development of your baby. 
Novalac 1 & 2 ensures all nutrients for your baby during the first 6 months of life:
Adapted protein profile
The right balance of carbohydrates and fats
Rich in essential fatty acid
Full range of vitamins and minerals
Enriched with iron and supplemented with taurine for better brain development
Sucrose free
Gluten free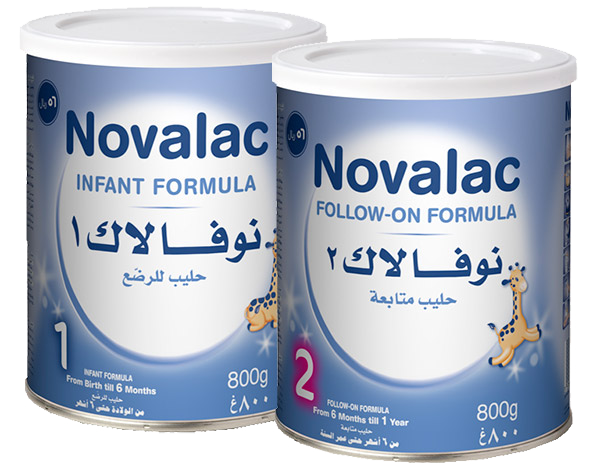 Novalac N1: from 0 to 6 months
Novalac N2: from 6 to 12 months
Register to our Newsletter
Stay up to date with our latest news and events by filling your info in the form.
* Your data is safe, we promise not to spam you.