Novalac Genio 123 is a growth milk for kids from 1 to 3 years
At one year of age , good coordination skills are essential to boost your infants' physical activities and brain development.
Iron is an essential mineral which helps your child develop his/her physical activities.
Calcium helps your kid's bones, teeth and muscles to grow healthy and strong.
Vitamin D also helps support the development of your kid's bones and teeth during this period of growth.
Which is why Novalac Genio:
Iron Fortified (25 times more than cow milk) to boost your baby's physical development
Enriched in Ca and Vit D for strong bones and teeth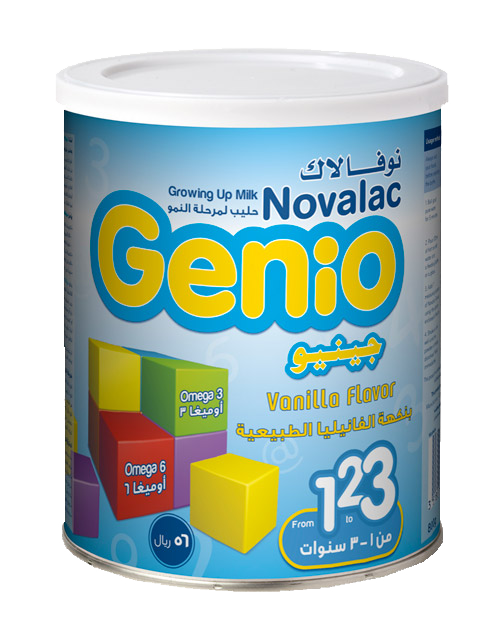 Novalac Genio: from 1 to 3 years
Register to our Newsletter
Stay up to date with our latest news and events by filling your info in the form.
* Your data is safe, we promise not to spam you.