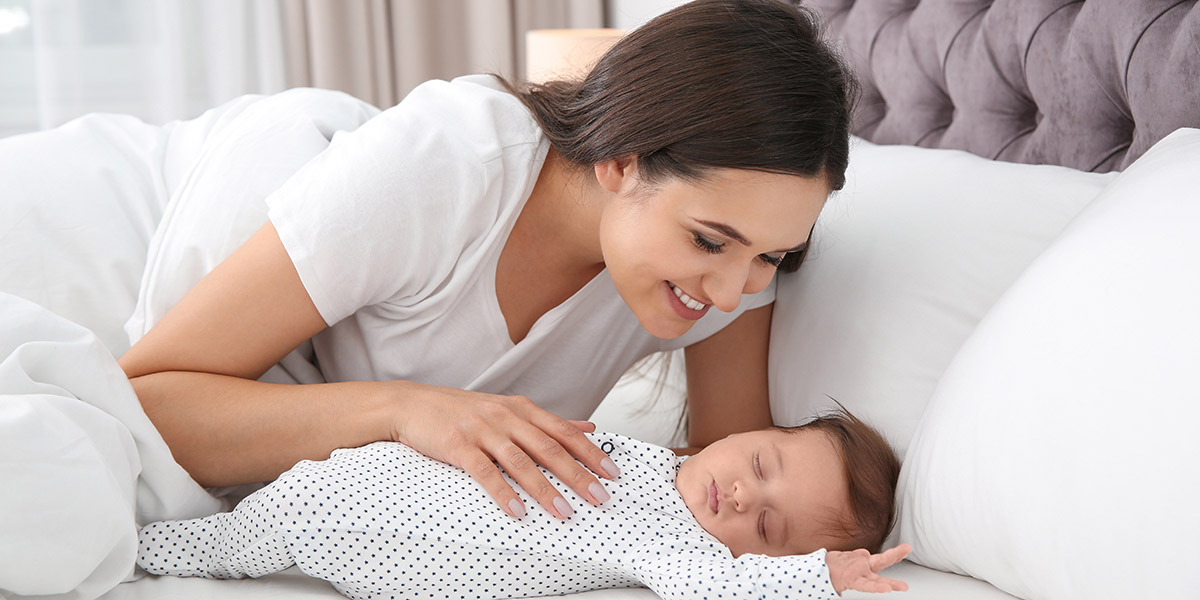 All a new mother could wish for is a good night sleep. But an uncomfortable baby deprives his mother of sleep. Well, getting your baby to sleep needs no magic remedy, just a pinch of love and your gentle touch. Get your little one to relax, calm down and go to sleep… How? Give your baby a massage and watch him fall asleep right away.
Here you will find simple steps to make sure your baby is relaxed and ready to sleep.
All you need is a towel, a bowl of vegetable-based oil and your gentle touch.
Start by spreading a clean towel on the bed to place you baby on it.
Put some oil on your hands and begin with the legs because they are the less sensitive part of a baby:  Wrap your hands around one thigh and pull down, squeezing gently. Repeat this several times then switch legs.
Now move to the feet then sole: Gently rotate each foot a few times in each direction then stroke it from ankle to toes. Now, use your thumb to trace circles all over the bottom of each foot.
Finish your baby's feet by massaging the toes:  Take each toe between your fingers and pull it gently until it slips off.
Now move to those little arms: Gently, pull down from the armpit to the wrist then rotate the wrist slowly in each direction.
Once you done with wrist, take your thumb and trace little circles all over the tiny palm of your baby. Then grab each finger and pull it gently until it slips.
Place your palms over your baby's chest and stroke them outwards. Then place one hand across the top of your baby's chest and stroke it down gently to his little thighs.
Now roll your little angel on the tummy, it's time to massage the back!
Use your fingertips to trace tiny circles on either side of her spine from neck down to the buttocks!
Finish up with some long firm strokes from the shoulders all the way to the feet. Now that your baby is relaxed, watch his fall asleep!